What is EngageRocket?
EngageRocket is a cloud-based software that helps leaders and organisations make better people decisions using real-time data. Through cultural change, organisational transformation, mergers and acquisitions and other key events, companies use EngageRocket to analyse and act on employee feedback. This raises their employee engagement and productivity, and serves as an early warning system for talent attrition.
EngageRocket is the first startup in Southeast Asia to receive funding for advanced people analytics in the HR space -- known to be a conservative field. To date, over 50 companies (local and international) have used us to measure the employee engagement state. One of our clients has their admin overheads reduced by over 80%, while another hit 95% participation rate for their survey.
How did it start?
Chee Tung and Dorothy -- former Regional Director and Head of Operations at Gallup's Southeast Asia division -- founded EngageRocket in 2016. Together, they have processed, analysed and given actionable insights on more than 10 million surveys across Southeast Asia, Japan, Korea, Australia and the Middle East. EngageRocket is built to ensure the same in-depth employee intelligence is available to all company types and sizes.

Can we trust your engagement instrument?
We've run hundreds of thousands of surveys for organizations across Asia, with the mission of empowering leaders and human resource (HR) practitioners with a tool to lead change in their company culture.
Through our survey analytics platform, we can truly understand an intangible asset that many organisations tend to miss — engagement. The questions used in our platform's recommended surveys have been considered through active research in organization science, which allowed us to build a baseline for understanding engagement and productivity in the workplace.
Through our analysis in deconstructing the factors that impact levels of engagement, we derived 10 distinct drivers of engagement.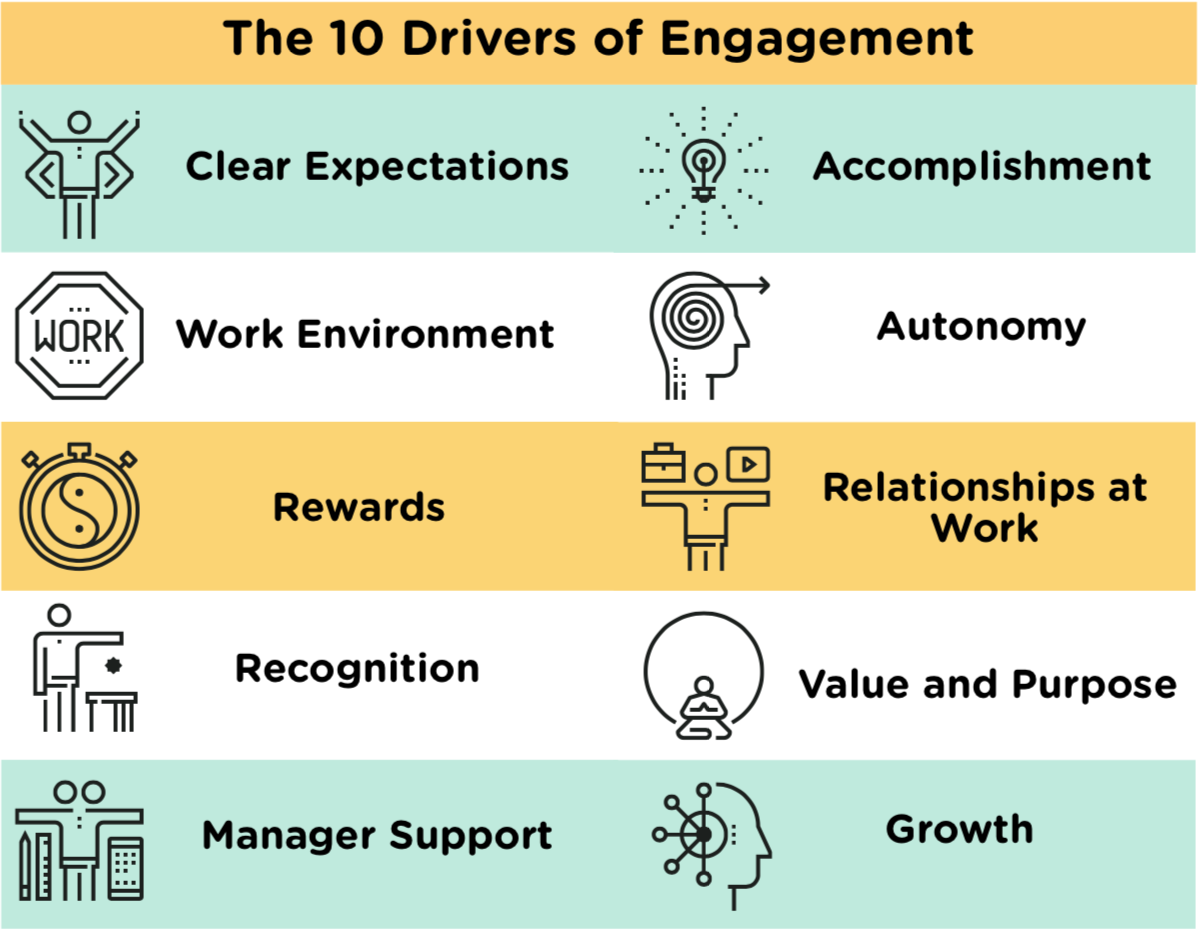 Read our Research Paper Here