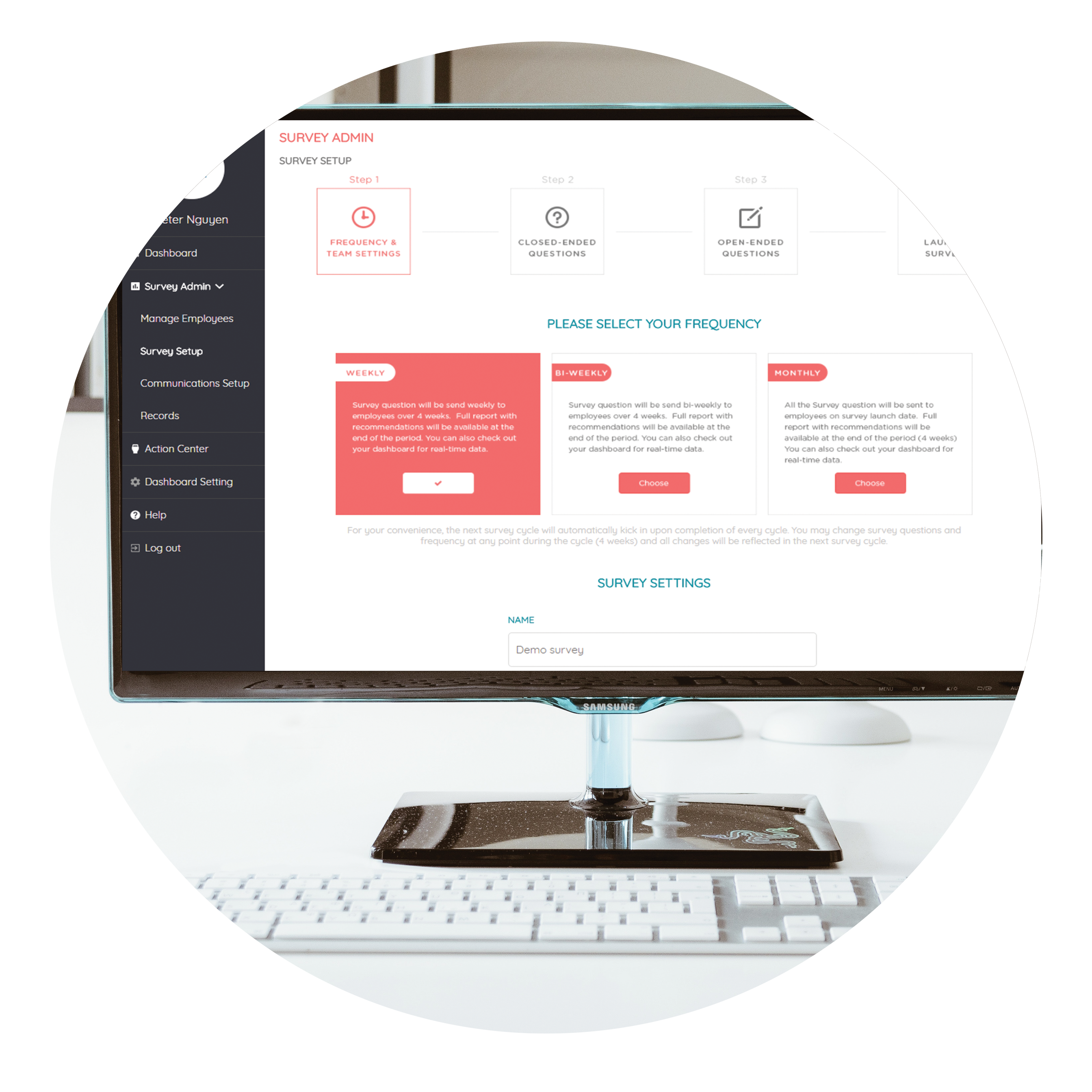 Continuous Listening Made Easy
Simple setup and automated admin allow you to "set it and forget it".

Get started by uploading your employee list and everything else happens automatically. Staff receive weekly invites, reminders and reports are pushed to managers.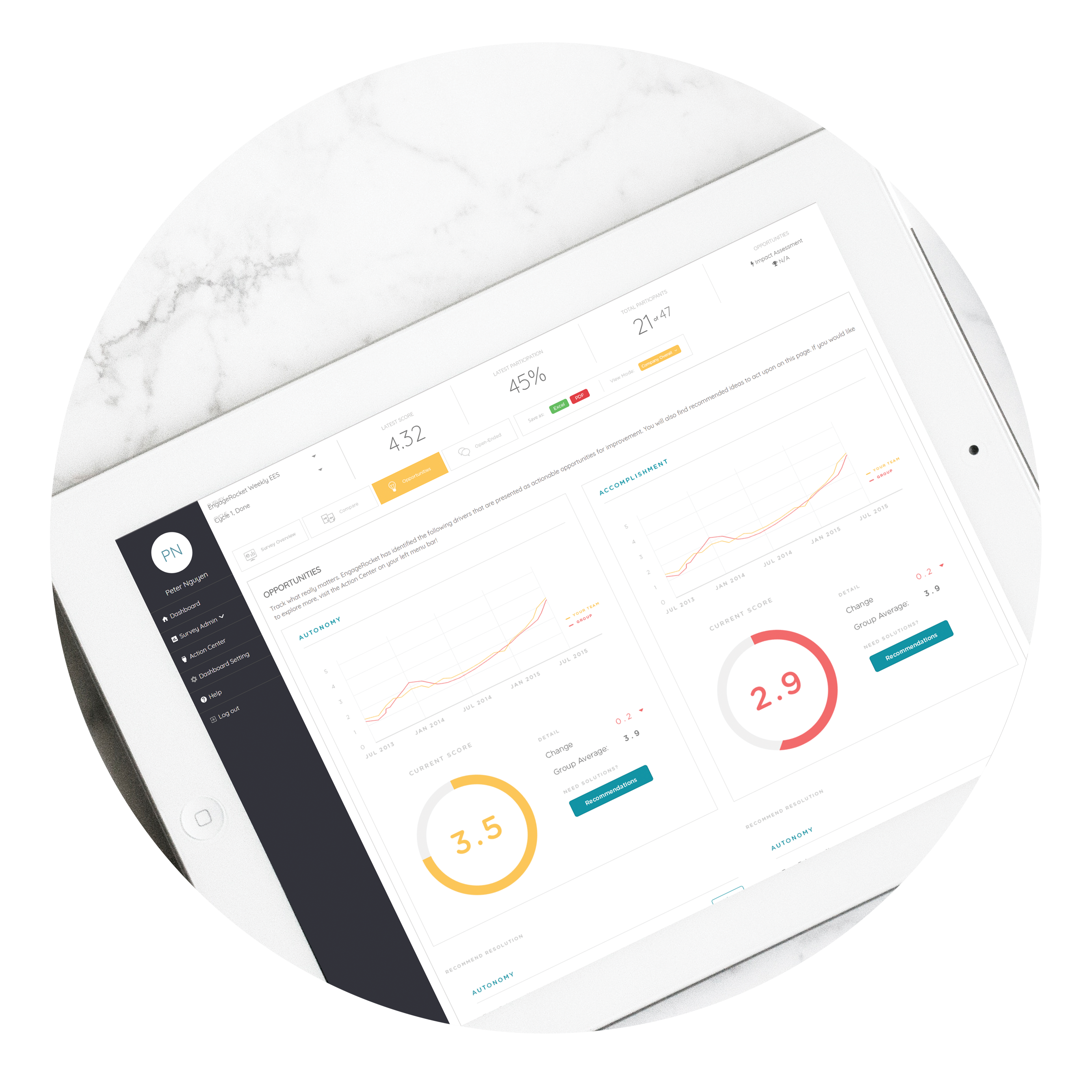 Immediate Measurable Impact
Short, simple surveys with validated questions make data collection a breeze.
See immediately how well different areas within your organisation are doing. We provide the ability for you to slice and dice your data, however you want. Trend your data and track how you are performing over time. Export your results in easy-to-read format and present it when necessary!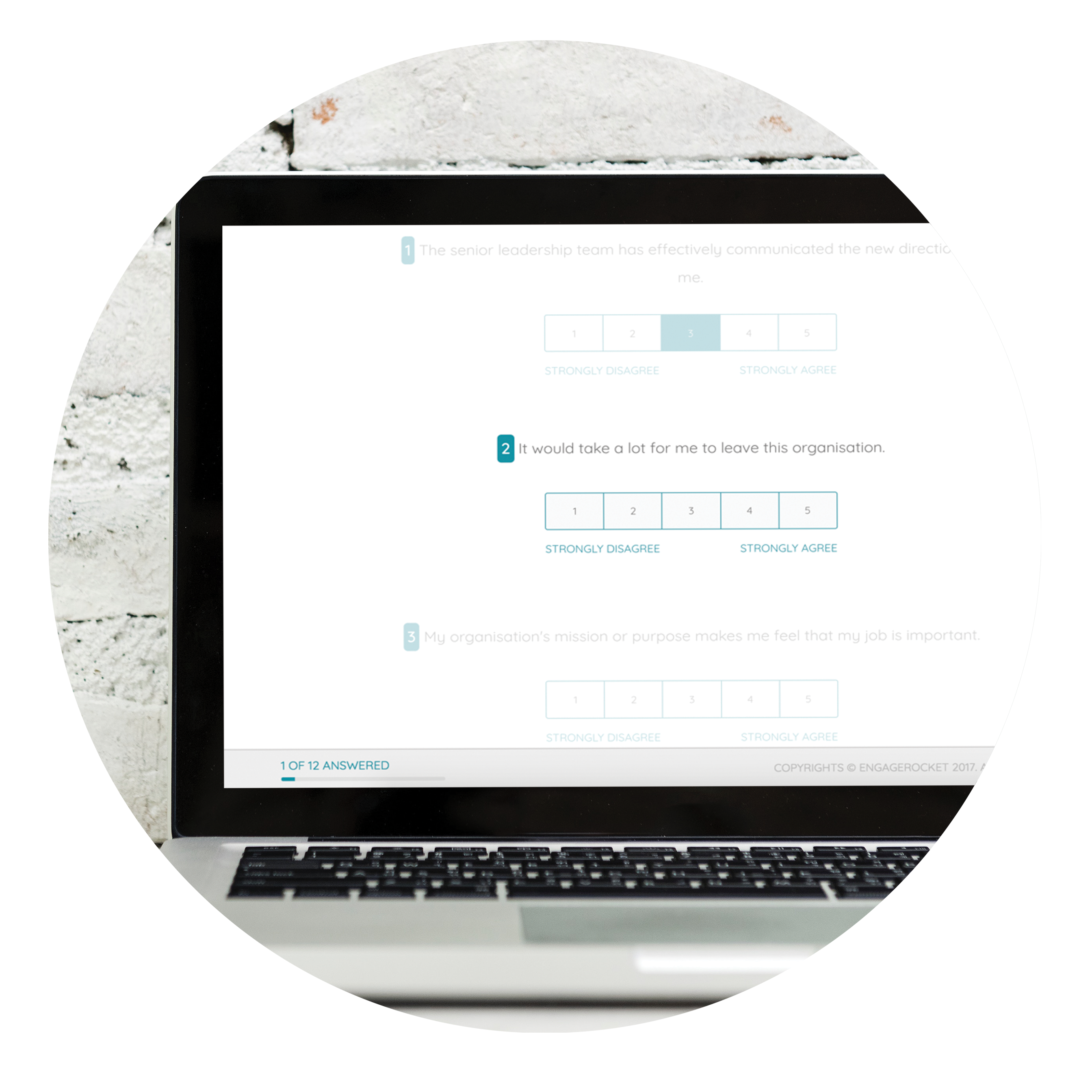 Part of Business-As-Usual
Easily embed into operating rhythm. Leaders own pulse of their team.
EngageRocket is trusted by companies to easily manage and deliver real-time results for your engagement surveys. Our clients have reported 95% participation rate and less than 9 minutes to set-up their fully customisable surveys.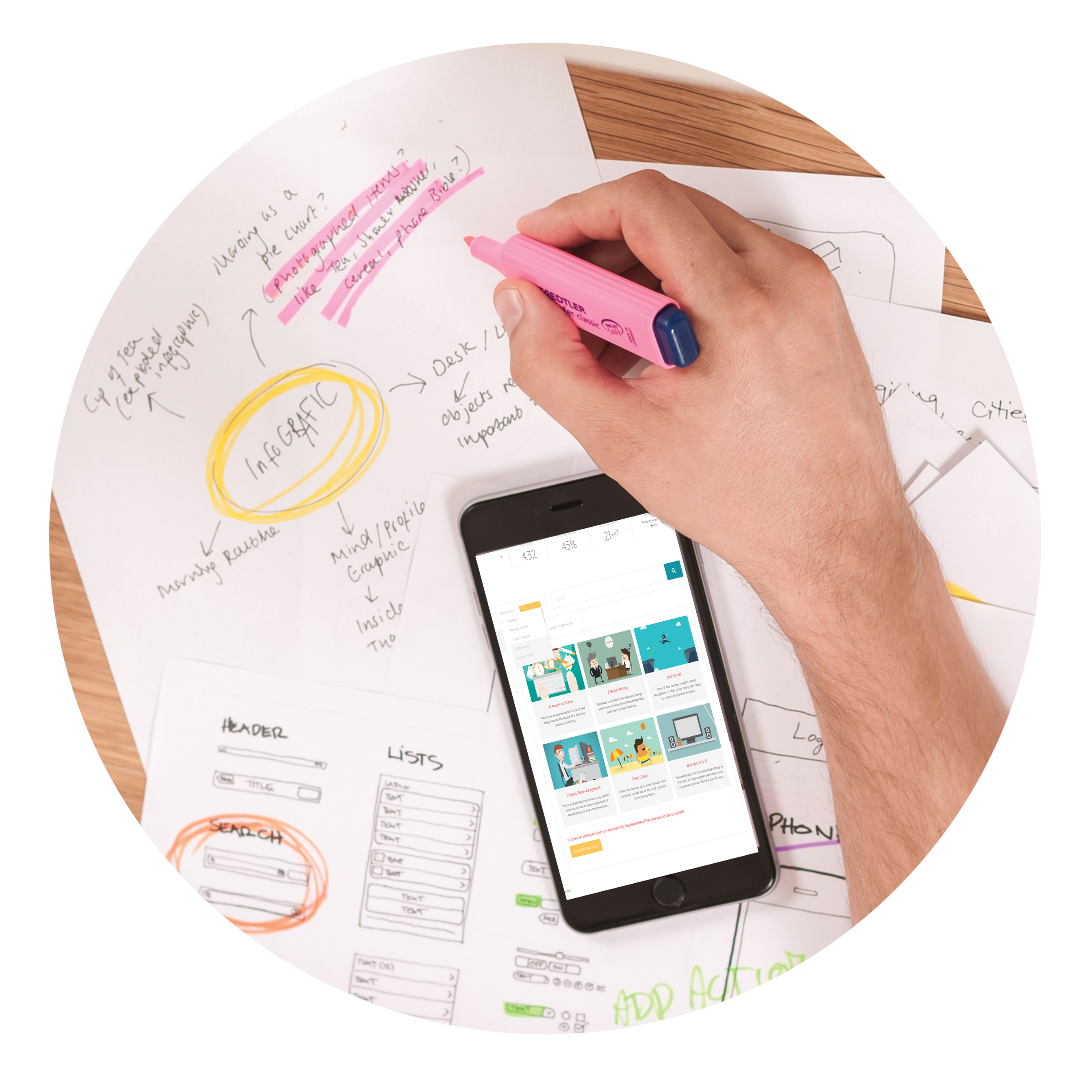 Bite-Sized Action Steps
Get smarter, faster, with full access to our comprehensive library of leadership resources.
Create your own questions, or simply use our library of questions backed by research and testing to ensure that you get the best insights.